A set of candy "Ivano Frankivsk"
20 January 2021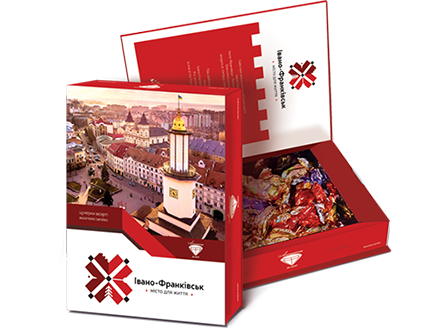 We hasten to please our customers!
We add to our collection of sets of candies of the Ukrainian cities a novelty "Ivano Frankivsk".
The design is made in accordance with the corporate style of the city, which was inspired by the shape of the most prominent sign of the city - the Town Hall, as well as the picturesque embroidery of traditional Ukrainian clothing.
We hope that both residents and guests of the city will like it. It will be a pleasure to present this bright box to your relatives and colleagues.
Composition: Prunes with nuts, Melon with nuts, Dried apricots with nuts, Labrut, Lviv`s Meteorite. Look in the shops of the city.