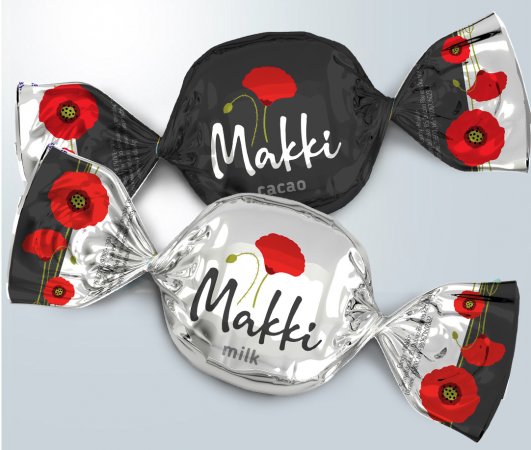 TM ChoccoVia added new types of sweets that take its rightful place in our range.

We present you candy Makki, who will remind the same taste poppy candy childhood. Poppy filling composed candy provides elegant and familiar to all poppy rich flavor and distinctive aroma and chocolate coating completes the composition.
This candy taste combination is ideal for a cup of coffee or to the rich black tea flavor.
Makki kakao and Makki milk are waiting for you on the shelves !!!