Assorted "For you!"
15 February 2021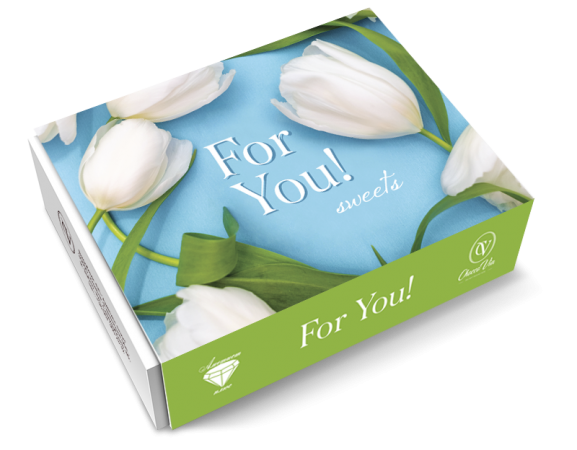 Just before March 8, a gentle spring set of candies "For you!"
will not leave indifferent your girls, mothers, grandmothers, girlfriends, colleagues and all whom you decide to congratulate!

Exclusive sweet gift in the original Assorted packaging, weighing 1 kg and 0.5 kg, which contains only natural fruits and nuts.